You can alter your email alert settings in the 'Personal Details' section of MyBoat.
Simply click on the 'Email Options' tab at the top of the page.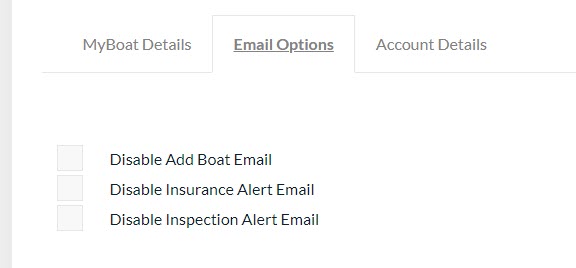 Here you will be able to choose whether or not you receive email alerts, this can be changed at any time should you wish to revert your options at a later date.